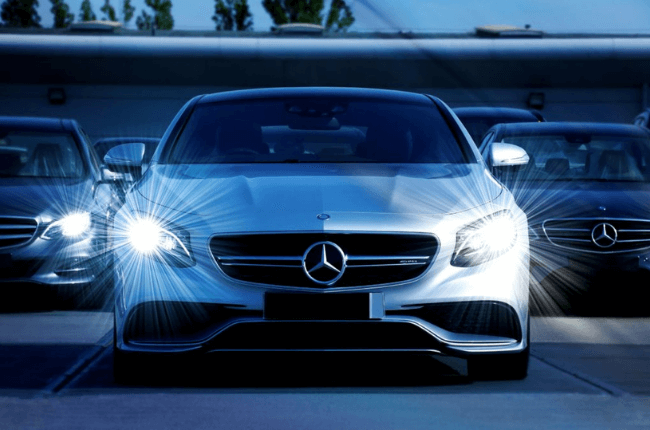 How difficult is it to finance a car?
If you're reading this blog, chances are you're thinking of applying for car finance in the near future and perhaps you're concerned you won't be approved, so we've decided to put this piece together in order to ease your mind and make the financing journey easier for you.
Whether you're looking for a used car or looking to upgrade to a brand-new car soon, finance can serve as a bridge to make your dream of getting a new car a reality.
Believe it or not, there has never been a better time to upgrade your car. Dealerships are crying out for your business and with technological upgrades in newer cars, buying a used car isn't as risky as perhaps it once was. Check out our past blog post on dealing with your dealerfor more info on upgrading your car and working with a dealer.
Barriers to finance
So, with all that said, how hard is it really to finance a car? Here are a few barriers to financing a car and the tips that can help you when choosing your finance options:
Time
Time is a major factor in getting finance. Like most people you probably have a busy life, work, kids and everything else that occupies your day can leave you with limited time to achieve other tasks and the last thing you want to be dealing with is an abundance of paper work when trying to finance a car. How can you resolve this?
Well, choosing to work with us here at Vendor Finance is a good place to start. We take the hassle of applying for finance out by working on your behalf. We know that your time is precious and our team of experts will work as hard as possible to help you get the car of your dreams. You can apply for finance with us by following this link.
Budget
Not setting a budget can be a huge barrier to finance. Know your finances. Figure out what you can afford to repay every month in line with your other bills and commitments and go from there!
Tips and tricks
As you can see, getting finance isn't as hard as you first thought. Here are a few extra tips for you before you undertake your finance journey.
Get preapproved
We understand that as we all live very busy lives, you may not want to invest the time into scouring the internet in search of a car you like and is suitable for you and a dealer you trust. We offer the ability to get your finance application in to our lenders before you search for the car of your dreams. All we need is what year and price of the car you would like to purchase. If you get approved, adjustments can be made to your approval to suit the car you do chose to purchase.
Have good bank statements
It goes without saying, but if your bank statements aren't strong, then your chances of getting finance are reduced. Make sure to have a healthy, sustained balance at the end of each month. It's important to show that you're responsible with your income so that lenders can see you have the ability to make repayments.
Live within your means
Having good bank statements is a given, but living within your means shows lenders a responsibility that may improve your chances of getting finance. Basically, don't spend more than you bring in!
There you have it, car finance simplified. If you have any questions regarding finance and the options available to you, we're more than happy to help. Don't hesitate to get in touch with us, you can contact us here.
We can't guarantee to get you approved for finance, but we can guarantee a service unrivaled in the Country. We endeavor to work as hard as possible for all our customers to help in pursuit of finance. You can click here to apply to see for yourself!