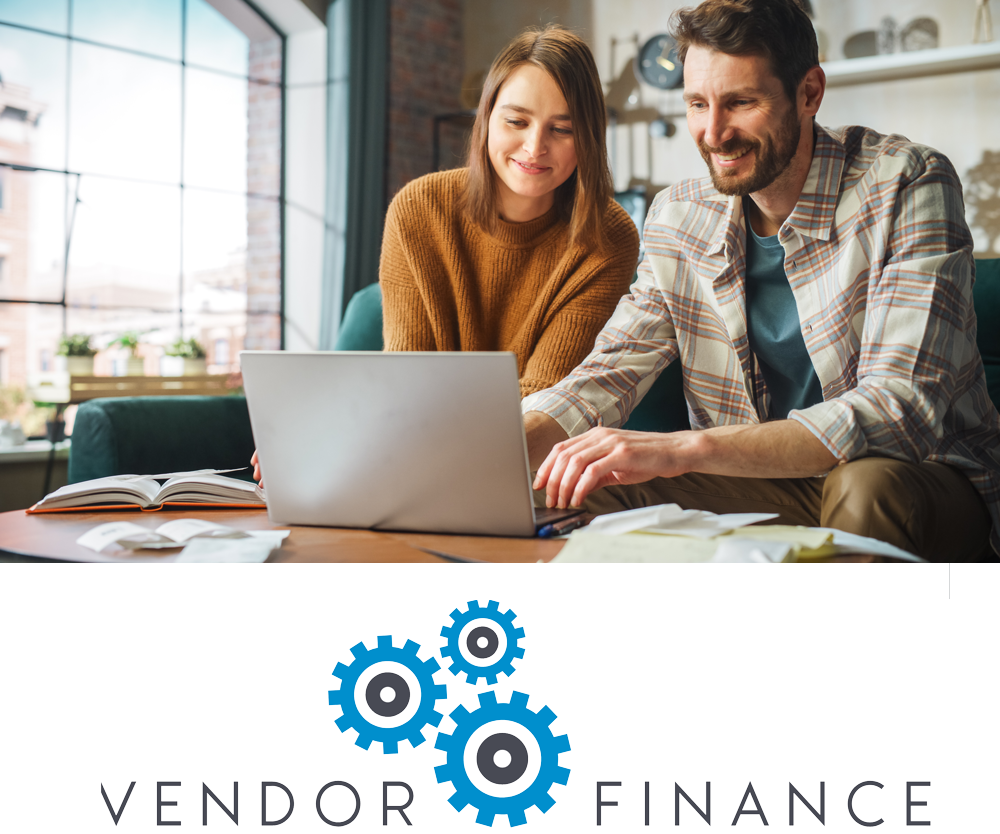 The Evolution of Loans in Ireland: Trust the Experience of Vendor Finance
The Evolution of Loans in Ireland: Trust the Experience of Vendor Finance
The beautiful landscapes of Ireland, steeped in history and dotted with bustling towns and peaceful countrysides, tell stories of generations. Amid these tales is the story of financial evolution, with the landscape of "loans in Ireland" undergoing a significant transformation over the last decade.
Vendor Finance, a beacon of trust and reliability in the financial realm, has proudly been part of this transformation. Based in the scenic northwest of Ireland, our journey is only really beginning. With 50 years of experience within our team who will continue to guide and support our customers, we've witnessed firsthand the changes, challenges, and opportunities that have moulded the financial industry.
The Trustworthiness of Experience
One might wonder, why does experience matter in the finance world? Just as you wouldn't trust an unseasoned mariner to navigate stormy seas, it's crucial to place your financial matters in the hands of those who have weathered economic storms. Over the years, the Vendor Finance team has grown, learned, and adapted. We've successfully steered thousands through their financial journeys, ensuring they feel confident and comfortable every step of the way.
It's not just about crunching numbers; it's about understanding individual stories, personal needs, and the unique challenges each customer might face. At Vendor Finance, you're not just another application on the stack. You're part of our community.
Simplifying Car Finance with Modern Tools
Keeping pace with the ever-evolving digital landscape, Vendor Finance has integrated the latest tools to enhance customer experience. A shining example is our Car Finance Calculator. Whether you're looking to buy that first used car or a reliable family car, or you want to treat yourself to something new our calculator simplifies the complexities of car loans. By inputting a few details, you can gain insights into monthly repayments, interest rates, and the most viable financial options for your circumstances.
This tool showcases our commitment to transparency and ease-of-use, empowering customers to make informed decisions. It's modern finance solutions such as these that make the process of obtaining loans in Ireland straightforward and hassle-free.
Seamless Processes, Personal Touch
While digital tools have their advantages, nothing beats the personal touch. At Vendor Finance, we blend the best of both worlds. When you decide to embark on your financial journey with us, our seasoned team is right beside you, ensuring a seamless process.
From the initial discussions to the final paperwork, we prioritise making our customers feel completely at ease. Our approach has always been client-centric, ensuring that you understand each step, demystifying jargons and laying out all options. We believe that financial decisions shouldn't be daunting, and our team embodies this belief by ensuring clarity and ease.
Knowledge Beyond Borders
In our quest to offer the best to our clientele, we consistently broaden our horizons. Not only are we well-versed with the local financial scene, but we also stay updated with global trends. Websites like the Financial Times and Reuters help us stay abreast of the latest happenings in the world of finance. By linking to these high authority external domains, we ensure that our customers are presented with a holistic view, encompassing both local nuances and global perspectives.
Conclusion
Loans in Ireland have come a long way. With financial institutions vying for attention, it's easy to feel overwhelmed. But with a legacy like Vendor Finance, you're in safe hands. Combining years of experience, state-of-the-art digital tools, and a warm personal touch, we are committed to guiding you with ease and confidence.
So, whether it's car finance, personal loans, or any other financial assistance, trust the experts. Trust Vendor Finance.